Tile & Grout Cleaning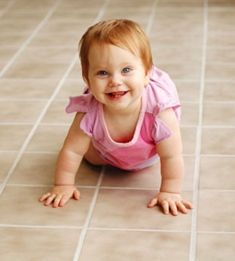 If you've ever tackled the cleaning of your tile & grout, you know it can be a daunting task. Grout, as well as many tile surfaces are porous, and can soak up soil and stains making it seem impossible to return to new condition.
Since tile is usually in high traffic areas like kitchens and hallways, it is usually where your family spends the most time. Green Earth Carpet Cleaning has the right equipment to clean your tile & grout to their original finish.
We use Green Label cleaning solutions to loosen soil and stains, but the real key is the high pressure water (1200 PSI) at extremely hot temperatures (260°). Using specialized equipment, we are able to effectively "pressure wash" your tile, while containing the water and extracting it back to the truck with our powerful vacuum system.
Because the water is vacuumed up, your tile will dry very quickly, unlike what you might expect from a standard bucket and mop cleaning.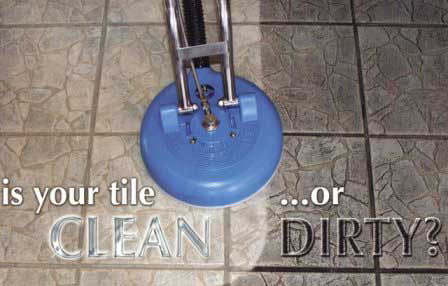 Call Green Earth Carpet Cleaning today and restore your tile to new condition.