Commercial Services
Green Earth Carpet Cleaning can handle the largest commercial jobs, like condominium hallways, or the smallest retail shop, and everything in between.
Do you need flexibility? We can start at any time of the day or night, even on weekends.
Do you have security concerns? No worries, we have cleaned secure buildings such as government buildings and banks.
Do you need your carpet to be dry and ready to walk on in a matter of hours? No problem, our low moisture methods will have you ready to go in a couple of hours.
Do you think your carpet is past the point of no return? Our customers have seen some incredible transformations from our cleaning. Ask about our "Minor Miracle" service!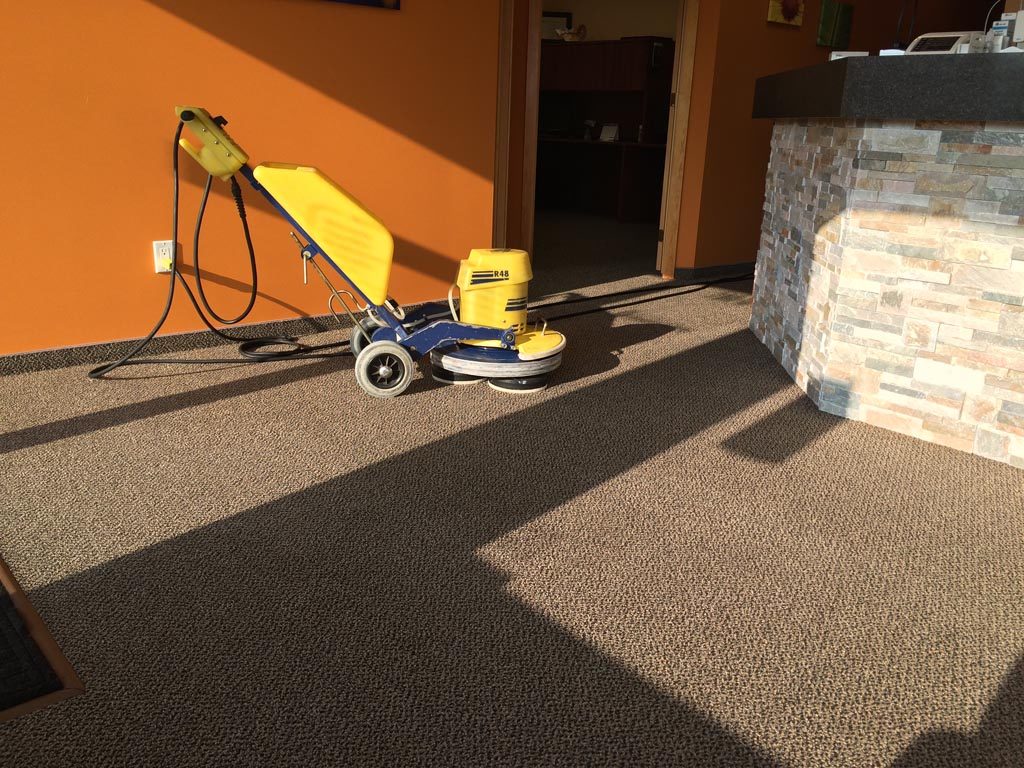 Cimex Encapsulation Cleaning
Cimex Encapsulation Cleaning produces staggering results on low-pile commercial carpet. Encapsulation uses less water than traditional cleaning methods, but uses a heavy scrubbing action that is very effective. The cleaning solution is scrubbed onto the carpet, then encapsultion polymers surround the soil, and crystallize as they dry. The soil, now wrapped inside the crystals is easily removed by routine vacuuming.
One of the complaints we hear all the time is, "I had my commercial carpet cleaned, but it didn't look any better the next day." On most low-pile commercial carpet, steam cleaning is just not the answer. We have found this method to out-perform truck-mounted steam cleaning on nearly every low-pile commercial carpet!
Minor Miracle

Attention property managers! Do you have carpet that is so bad, it needs to be thrown out? Before you spend thousands in replacement costs, call Green Earth Carpet Cleaning and see if our Minor Miracle can save your carpet.
We use several different cleaning methods, including Hot Water Extraction (steam) cleaning with rotary extractors, aggresive pre-scrubbing, Oscillating Pad, and Cimex Encapsulation to save your ailing carpet. This service is not quick or cheap, but it will save you the cost of immediate replacement.